The Snark Ensemble.
artists
Maurice Saylor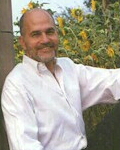 Maurice Saylor is a composer and performer based in Washington, D.C., with special affinities for vocal, chamber, and silent film music. His tuneful and quirky scores often showcase an interest in unusual combinations of instruments and blur the boundaries of style and genre. Beyond his founding of the Snark Ensemble and his extensive continuing work with that group, his concert music has been performed at the John F. Kennedy Center for the Performing Arts; the National Gallery of Art in Washington, D.C.; the Library of Congress; and throughout the United States, Central America, Europe, and the Middle East. It has also been broadcast over both commercial and National Public Radio.
Mr. Saylor served as Composer-in-Residence for Cantate Chamber Singers twice (2002-2004 and 2006-2008), creating two major works. The Concerto in A for Cello and Vocal Orchestra (2008) premiered in June 2008 and received repeat performances by the New Hampshire Master Chorale later that year. His magnum opus The Hunting of the Snark: an Agony in Eight Fits (2004), was lauded at its second performance (2008) by The Washington Post thus: "It was irresistible from start to finish – clever, deeply engaging, and performed with enthusiasm and evident delight by everyone involved." A recording of The Hunting of the Snark and three Snark Ensemble silent film scores was released on Naxos Records in September, 2011 www.naxos/maurice saylor.com.


Mr. Saylor has received grants from the DC Commission on Arts and Humanities, the Maryland State Arts Council, and the American Composers Forum. He received three awards from the Delius Composition Competition, and songs from his set Laudis Corona took both first prizes in song (Art Song and Sacred Song) at the 2005 Diana Barnhart American Song Conference, where he returned as the featured composer in 2006.


Mr. Saylor has earned the degrees of Bachelor and Master of Music from The Catholic University of America where he has worked as an information wrangler of music for over thirty years.
Select scores and sound files of Mr. Saylor's music may be accessed on the Internet at Score Exchange
Commenting is closed for this article.