The Snark Ensemble.
artists
The Snark Ensemble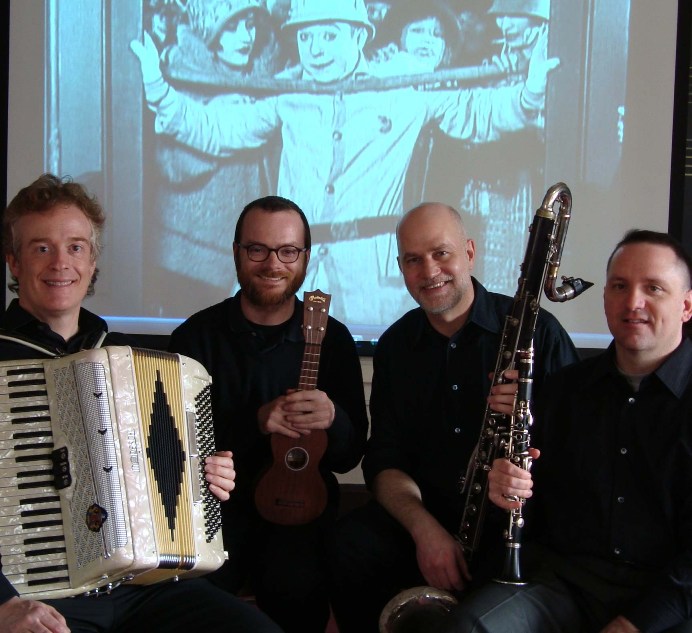 The Snark Ensemble with Ben Redwine – our most frequent guest soloist.
We wanted to have the photo taken along with all of our instruments but the shear number would have buried us…
(Left to right: Andrew Simpson, Phil Carluzzo, Maurice Saylor, and Ben Redwine)
Commenting is closed for this article.