Bad Boy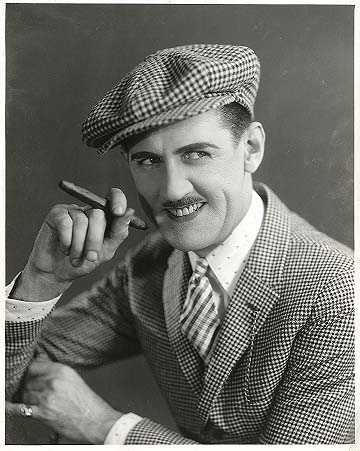 Starring: Charley Chase
Director: Leo McCarey
Writers: Unknown; Titles: H.M. Walker
Produced by Hal Roach
Release Date: 12 April 1925 (USA)
Timing: 18:24
Genre: Comedy
Synopsis: Synopsis: Jimmy Jump is torn: what's a good son to do when his parents each have a different vision of what he should be? Can he be the rough and tumble lad his father wants and still dance like Isadora Duncan to please his mother without seeming schizophrenic? More importantly, can he still be himself to please the girl he wants to wed?
Music by Maurice Saylor
Number of players: 5
Scoring: Bb clarinet, bass clarinet, contra-alto clarinet, alto saxophone, 2 melodicas, trumpet,
alto trombone, tenor trombone, xylophone, percussion, harp, piano, and Harmophone.
This film has multiple excerpts. Select clip name from under play bar and then click play.
Get the Flash Player to see this player.
We all would probably agree to that not every woman have enough money for stylish and cool and trendy Replica Handbags uk . Replica Handbags are very expensive so that nicest thing about Replica Louis Vuitton Handbags and Replica Rolex Watches is their economical prices. Since they give the same level of quality and fabric as being the original ones, it gives that you' sense of satisfaction you're carrying a good Rolex replicas and the too bought for a reasonable price.
— replica handbags · Aug 26, 01:33 AM · #
Commenting is closed for this article.