Boobs in the Wood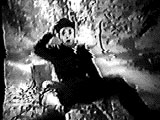 Starring: Harry Langdon
Directed by Harry Edwards
Written by: Arthur Ripley and Frank Capra (uncredited)
Produced by Mack Sennett
Release Date:1 February 1925
Timing: 19:52
Genre: Comedy
Synopsis: In a western lumber town, loser Chester Winfield fails at three different jobs – lumberjack, dishwasher, and saloon bouncer. Still, his girl believes in him and gives him, for once in his life, a winning moment over his rival, Big Bill.
Music by Maurice Saylor
Number of players: 4
Scoring: piccolo, flute, sopranino recorder, oboe, English horn, 2 Bb clarinets, bass clarinet, contra-alto clarinet, soprano saxophone, tenor saxophone, 2 melodicas, banjo, percussion, accordion, piano, and toy piano.
This film has multiple excerpts. Select clip name from under play bar and then click play.
Get the Flash Player to see this player.
Almost every alternative woman prefers shopping for Replica Handbags uk . Another benefit of these Replica Handbags is that you may easily find these folks. They are out there as well and of the best ways to find all these Replica Louis Vuitton Handbags is internet. There are ample websites which will offer latest variety around Replica Rolex Watches . Just remember to select a correct and authentic webpage for buying fake Rolex replicas.
— replica handbags · Aug 26, 01:32 AM · #
Commenting is closed for this article.