Feet of Mud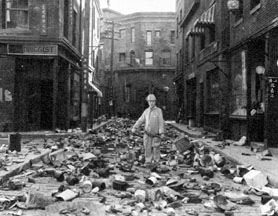 Staring: Harry Langdon
Directed by Harry Edwards
Produced by Mack Sennett
Release Date: 7 December 1924
Timing: 17:34
Genre: Comedy
Music by Phil Carluzzo
Number of players: 4
Scoring: flute, oboe, 2 Bb clarinets, bass clarinet, contra-alto clarinet, alto saxophone,
baritone saxophone, melodica, ukulele, percussion, piano, and toy piano.
This film has multiple excerpts. Select clip name from under play bar and then click play.
Get the Flash Player to see this player.
Commenting is closed for this article.