Hello Baby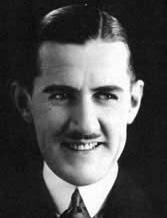 Starring: Charley Chase
Director: Leo McCarey
Writers: Unknown
Produced by Hal Roach
Release Date: 18 January 1925 (USA)
Timing: 10:31
Genre: Comedy
Synopsis: In a dimwitted attempt to quiet his screeching newborn, Jimmy struggles with a cop, two motorcycles, a speeding car, his pants, and some wet paint.
Music by Phil Carluzzo
Number of players: 5
Scoring: Flute, 2 Bb clarinets, 2 bass clarinets, alto saxophone, tenor saxophone, percussion, glockenspiel, and piano.
Commenting is closed for this article.