Ice Cold Cocos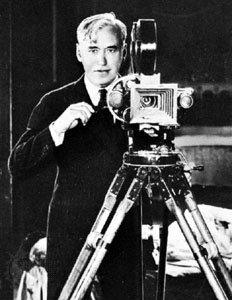 Starring: Billy Bevan, Andy Clyde, Kewpie Morgan, and Madeline Hurlock
Director: Del Lord
Produced by Mack Sennett
Release Date: 20 June 1926 (USA)
Timing: 19 minutes
Genre: Slapstick Comedy
Synopsis: Billy and Andy impersonate two ice-delivery men in a suburban town. Billy takes a fancy to a newly-wed bride and most of his loose cash is liquidated as he flirts with her. Her husband is not pleased at Billy's attentions to his new bride. There is a skating contest at the local ice-rink, and the bride, her mother and her husband are in attendance, as are Billy and Andy, the icemen.
Music by Andrew Earle Simpson
Number of players: 4
Scoring: E-flat clarinet, Bb clarinet, bass clarinet, alto saxophone, baritone saxophone, piano, percussion, hand-crank siren, slide whistle
need to see more of Kewpie Morgan's films1 He was my great uncle. My research shows him in 98 films over his 20+ years in the business. Do you have any films I can either see or buy copies. My book is an 'almost' biography!
— William Zeidlik, Jr. · Nov 17, 06:39 PM · #
Commenting is closed for this article.