Poor Fish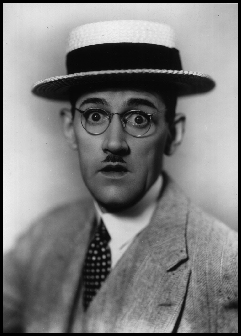 Starring: Charley Chase
Director: Leo McCarey
Writers: Unknown
Produced by Hal Roach
Release Date: 7 December 1924 (USA)
Timing: 9:26
Genre: Domestic Comedy
Synopsis: Pity poor Charley, a hen-pecked newlywed with a mother-in-law living in. The marital sparks fly until man and wife decide to switch jobs for a day. Charley's day at home includes floods, a balloon salesman, and a canary bath.
Music by Andrew Earle Simpson
Number of players: 3
Scoring: Eb alto saxophone, Bb tenor saxophone, piano, toy piano, percussion
Commenting is closed for this article.